Excess Oil & Gas is working with the Russian Government and a number of the state owned oil companies. We have teamed up with the Russian Government Investment fund. Excess is supplying the Government and companies with its expertise and equipment in return Excess is paid in oil, which is how Excess Oil & Gas conducts most of its business.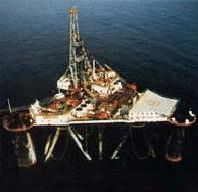 Excess Oil & Gas has also entered into a number of joint ventures with governments and governments owned companies to explore and recover oil deposits. Agreements have been reached on a number of key locations with large proven oil deposits.


Over the next few years Excess Oil & Gas a Group will own substantial volumes of oil. Excess Oil & Gas has recently purchased its own refinery with a capacity of 110,000 bbl/d. The refinery is capable of refining the fuels required by modern standards it uses up to date crackers and catalyst, the refinery is totally equipped to meet new EU Standards.